Black SlimCool refurbished
The luxourious, stylishly designed SlimCool dispenses water from the glass barrel chilled or at ambient temperature. SlimCool also has special air filters that prevent the water from being affected by its surroundings. It's safe for children as they do not come into contact with boiling water. By purchasing a Refurbished SlimCool you support sustainability. Refurbished SlimCool is a short-term used or demonstration dispenser that we return to its original condition. The device is checked by a service specialist and will undergo a complete replacement of external parts. In appearance, you will get a new dispenser.
*In* DETAIL
SlimCool is the only water dispenser that does not need chemical cleaning. The sanitation system is patented and only requires replacing the entire internal filter that comes into contact with water. Our technician will stop by on a quarterly basis and replace the filter within five minutes. The refurbished SlimCool is available in black and light grey.
Together with SlimCool, our glass barrel will be a jewel of your interior. Remember that we deliver our products directly to you and always take the empty barrels back!
Parameters:
Height: 950 mm
Diameter: 300 mm
Material: ABS
Power: 55 W
Weight: 12.5 kg
Voltage: 230 V
Cooling capacity: 21°C–10°C
Charging: Main cable
We present *you* SlimCool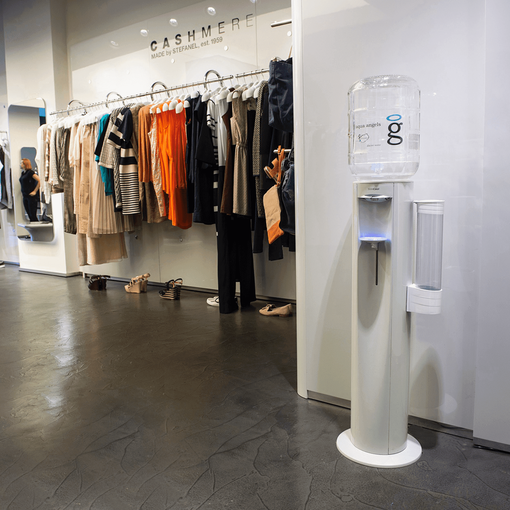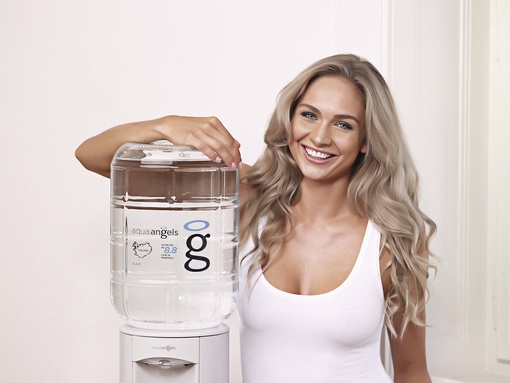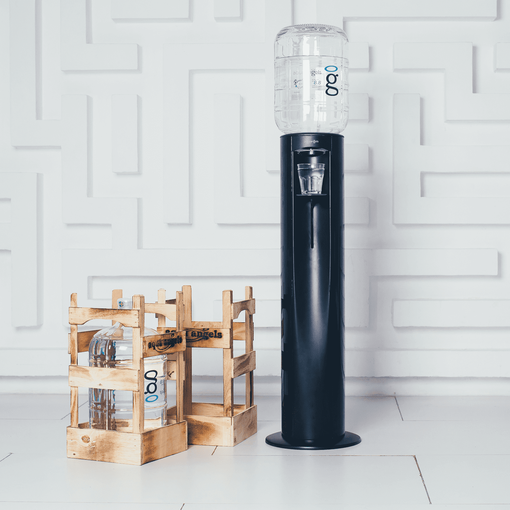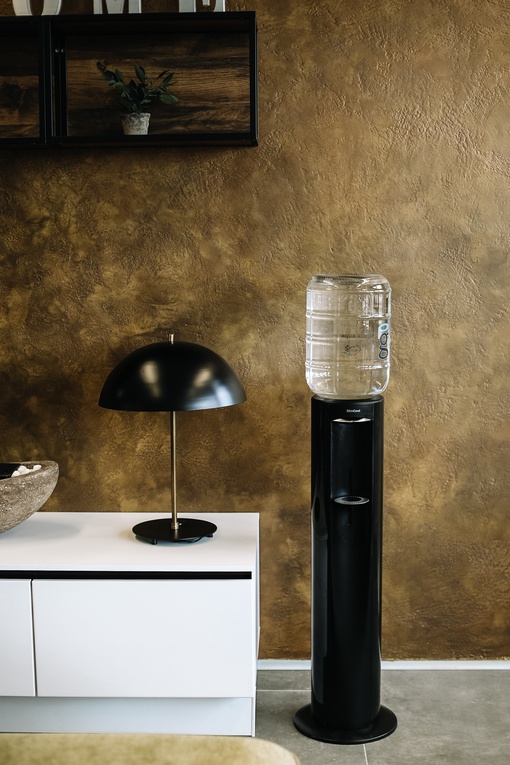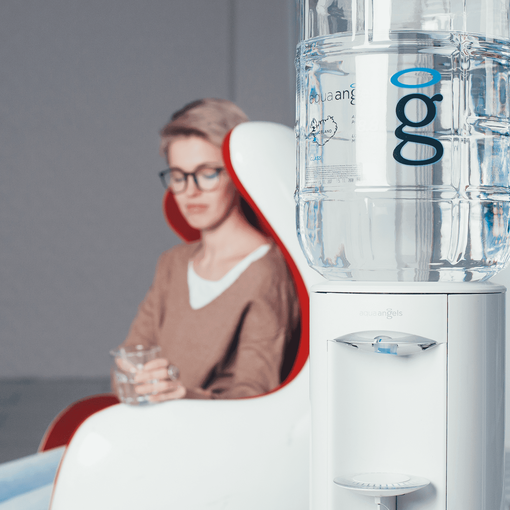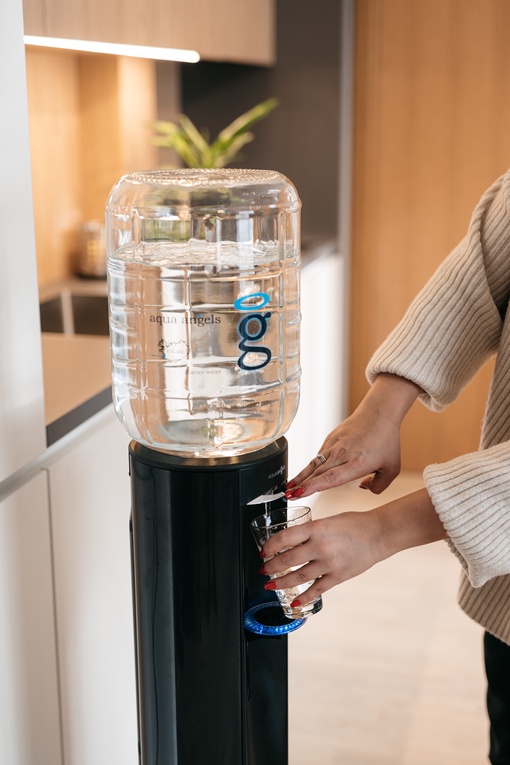 *Available* colours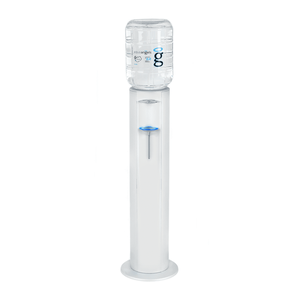 Light SlimCool refurbished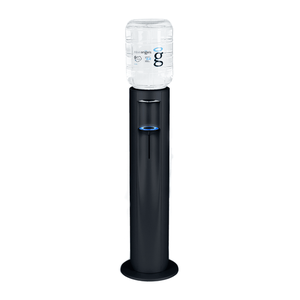 Black SlimCool refurbished